Swami Vivekanada, aka Narendranath Datta (1863-1902)
Today as we remember Swami Vivekananda on his 158th Birth Anniversary celebrated in India as National Youth Day, we recall India's young monk who was a pioneer in having introduced Vedanta to the Western audience in his electrifying speech at the World Parliament of Religions on 11 September 1893 in Chicago.
As British Rule entrenched itself in 19th century India, an innocuous nascent Hindu reform movement was taking shape along national lines, giving rise to early Indian Nationalism in the form of cultural and religious 'renaissance' (with the formation of the Arya Samaj, Brahmo Sabha, and the Theosophical Society). With the rising intensity of British imperialism and emerging human consciousness as well as consciences in respect of nationalism, there were a set of agencies/actors and institutions, which was constructing and deconstructing the content of Nationalism itself. While the nationalist sentiments were reaching its new peak in India and world, somewhere on the periphery of world events, there were people who (although they wanted to see India free from the clutches of British) however, also looked beyond the grand idea of nationhood, lecturing on the significance and the art of taking actions and self-development (Karma Yoga) and embracing Universal Humanism. Among many reformers and intellectuals in late 19th century, Swami Vivekananda's timeless philosophy rooted in Vedanta is still most sought after today. Today, as we remember the 158th birth anniversary of Swami Vivekananda, its ever so important to look at some of his most poignant philosophies and work on 'Karma Yoga'.
As Vivekananda went around India as a seeker in last decade of the 19th century, ending with the Kanyakumari resolve of 1892, he realised, as said in his own words:
"At Cape Camorin sitting in Mother Kumari's temple, sitting on the last bit of Indian rock—I hit upon a plan: We are so many sanyasis wandering about, and teaching the people metaphysics—it is all madness. Did not our Gurudeva (Ramakrishna) use to say, 'An empty stomach is no good for religion?' We as a nation have lost our individuality and that is the cause of all mischief in India. We have to raise the masses."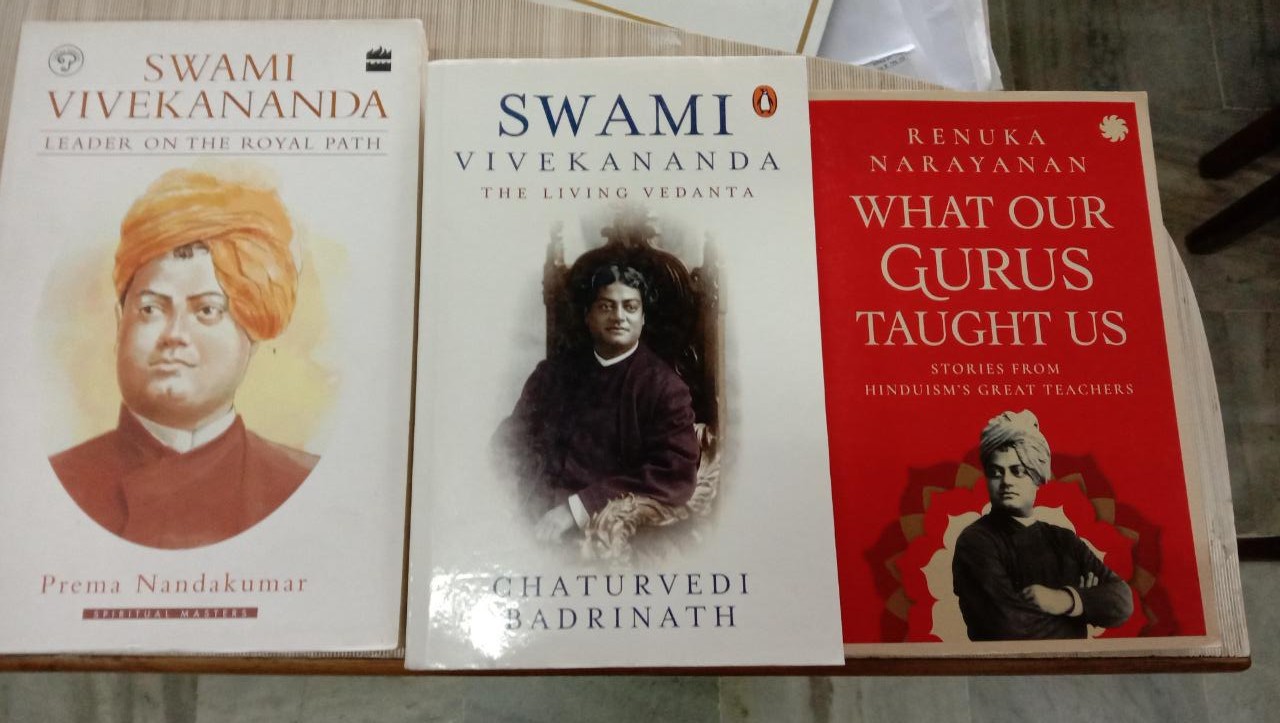 His nationalism was deeply rooted in spiritualism and religion. He observed that despite extreme poverty, Indians carried faith in religion, however, they had lost faith in the 'self' due to centuries of exploitation and oppression. There was deep-seated ignorance, a sense of shame, humiliation, dilemma, self-consciousness – such emotions overpowered their mind.
Vivekananda wanted to see Indians achieve freedom in the true sense i.e. from the bondage of fear by working on their 'self'. The chapter 'The Secret of Work' in his 1896 book titled Karma Yoga, Vivekananda offers compelling views on an individual's personal development by helping fellow human beings; how we must work, the consequence of work and the objectives of work.
Vivekananda spoke about experiencing the flow of work and emphasized the importance of detachment and eventually freedom from the work, unbinding oneself from its objectives and its outcome — this will remain timeless advice for human civilization. He tried honing these Vedantic philosophies to appeal to the Indian masses, and encouraged them to apply these in practical life to see their relevance. It was his strong conviction that India could achieve freedom from colonial clutches by uplifting the downtrodden Indians from the slumber of poverty and self-doubt hurled upon them and instilling a sense of faith in 'self'.
Uplifting and mobilizing masses, a significant approach that Swami Vivekananda emphasized was later taken forward in 20th century by Indian nationalist leaders such as Bal Gangadhar Tilak, Gandhi, Nehru, Patel, Jinnah and so on. A few decades after Karma Yoga, although with an unpopular approach of militancy in different times, a similar work on the importance of developing a culture of self-development appeared, written by Indian nationalist revolutionary leader Lala Har Dayal Singh Mathur. His book titled, "Hints for Self-Culture' talks about unlearning the 'Self', by confronting and living some enduring questions of human dilemmas. Rooted in the philosophy of rationalism and adhering to the principles of human values he suggested seeking a holistic way of life by weaving the ideal of free thought into the fourfold facets of self-culture namely Intellectual, Physical, Aesthetical and the Ethical.
At Natraj, Lala Har Dayal's book "Hints for Self-Culture' is one of our forthcoming publications for 2021. Hints for Self-Culture discusses a timeless subject, an antidote to human perseverance and creativity in pursuit of living a more complete and wholesome existence in an ever evolving and fragile world.